BIOGRAPHY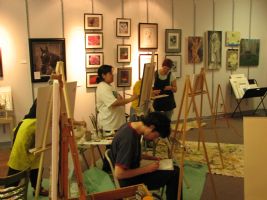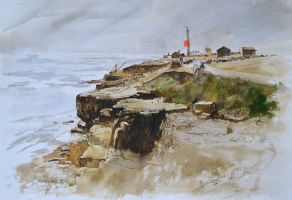 Artist's Statement....
Translating the world into visual art has always been my passion. The challenges of finding the right colours to define either features, surfaces or mood in both portraiture and landscape, inspire me. Catching something in the 'right' light is of paramount importance. I delight in passing on my experience - seeing them reach a magic place .......Podi Lawrence
Memberships/Galleries representation
Luminaire Gallery, London
Saatchi online
Artfinder : online
www.painters-online.co.uk/art-tutors/podi-lawrence-1
SAA.com
an online page for information about art/artist and materials, competitions and promotion of classes, exhibitions.
Artwey cic. a Weymouth based group of artists, exhibiting throughout the South West Dorset, UK.
The name "Podi" (which is of Greek origin) was given to her by fellow artists when at college and she adopted it as her signature in the late 70's. Early in her career as a painter she was known as Pauline "Podi" Clack but later changed to Podi Lawrence. Her paintings and drawings are signed 'Podi'.
Education. Influences & Art Career
Harrow School of Art - Foundation to NDD.
Royal College of Art - Outreach course in Fashion/Silver/gold Design.
West End Drawing School - Marketing and commercial design.
After the interruption of marriage and children, Lawrence attended workshops by members of the Federation of British Artists at the Mall Galleries, particularly influenced by Ken Paine, Tom Coates and June Mendoza, Jason Bowyer & Michael Noakes & others..
She became sought after for her portraits, figurative scenes and landscape paintings and went on to exhibit in several other countries in Europe & the Americas winning many commissions, residencies and accolades some of which are listed here….
Commissions include :-

Sir Ian Gainsford, Dean of Kings College London. Dancers,
Singers and musicians as well as many private family portraits.
Murals in Canada, Panama and the UK.
Works in Public Collections....

Wycombe SwanTheatre,

Wycombe Museum

English National Ballet

K-W Symphony, Canada

Perimeter Institute, Canada

Arts & Letters Club, Canada
Her enjoyment of teaching others has been experienced by many students since 1988 at Adult Education centres in the UK, at the Loyalist College, Ontario, Homer Watson Gallery, Kitchener, (Canada) and was a driving force of a cooperative gallery in Waterloo, Ontario now called the
Uptown Gallery
. She continues to spread her knowledge in painting and drawing at her studio 87 Fortuneswell, Portland,Dorset. DT5 1LY
Save
Save
Save
Save